A Free


Market Environment
Lendoit is a complete free market environment that contains all the elements that a credit business needs to function. Borrowers and lenders will find a loan marketplace complemented by a default marketplace, sustained by a global network of underwriters and scorers that let all market principants engage in business in legally steady way
No


Intermediaries

Using the Smart Loan Contract, both borrowers and lenders can eliminate the need of any 3rd party in order to deal with each-other. They can simply interact through their wallets using the platform as the monitoring intermediary.
Trusted


and Secure

By using a system of Smart Contracts along with a combination of elements from the traditional lending world, Lendoit users can benefit from a seamless trusted and secure lending process.
Decentralized


and Anonymous

As result the lenders can remain completely anonymous and does not need to register anywhere, all they need to do is simply select their preferred loan from the marketplace and initiate it straight from their wallets.
team
Experienced and innovative - our strong team shares over a 100 years of experience in the Fin-tech industry. Backed by highly talented development division we are all ready to take our vision in full force in order to change the lending industry and begin the revolution of personal funding on the blockchain.
advisors
Assistance of highly professionals
Jure Soklic
Jure Soklic
CO-Founder and CEO / Hive project. Jure is an executive and consultant with extensive experience in the international financial industry. He is an expert in eCommerce, digital marketing, omnichannel, retail, business development and start-ups, and has strong track record in the field of finance, consumer durables and marketplaces. A true believer in a decentralized economy.
Dr. Ugochukwu Ugbor
Dr. Ugochukwu Ugbor
A mentor and an accomplished professional with over seventeen years of international experience, including working as a Senior Knowledge Specialist at the United Nations Sustainable Energy for all initiative (SEforALL); the International Atomic Energy Agency (IAEA); and the Organization of Petroleum Exporting Countries (OPEC). Dr, Ugbor is also an author and visiting lecturer at universities in Austria, on topics related to international business and international relations.
Gilad Ben-Ami
Gilad Ben-Ami
Gilad Ben Ami, brings to the table an extensive experience in tax planning with special expertise in international tax planning, and in consulting on tax matters in multi-national transactions. Additionally, Gilad Ben Ami has an extensive experience in representing clients in front of the tax authorities in disputes regarding tax matters, representing and consulting to clients on M&A transactions on large scales including investment funds, multi-national corporations, start-up companies, employees incentive plans and various tax matters.
Milestones
The road from token generation to the blockchain lending revolution.
2016 (Q4)
Started - 2016 October
2017 (Q4)
Alpha Version 1.0 is out
2018 (Q1)
Blockchain's Smart Contracts Integration
2018 (Q3)
Publishing the Beta Version
2018 (Q4)
Integration with Score, Verification and Collection Providers
2019 (Q1)
Release of First Production Version
2019 (Q2)
Create Partnership with Complementary Partners
2019 (Q3)
Develop New Types of Loans based on new Blockchains
Video
Lendoit Trailer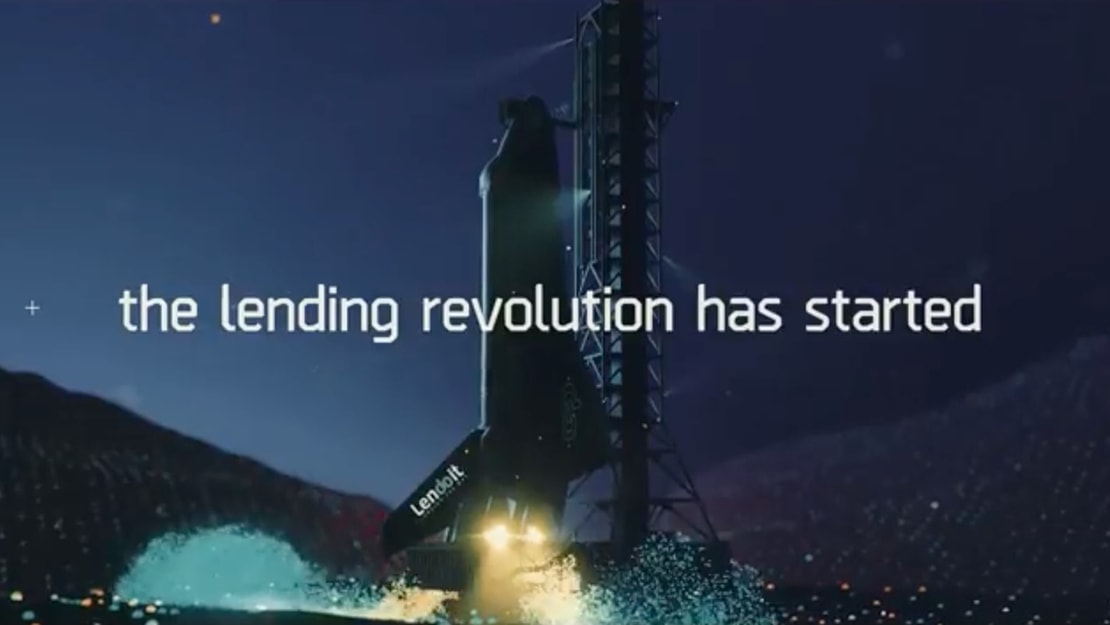 Press
Lendoit is covered all over the web